6 Ways to Get Involved in Your New Neighborhood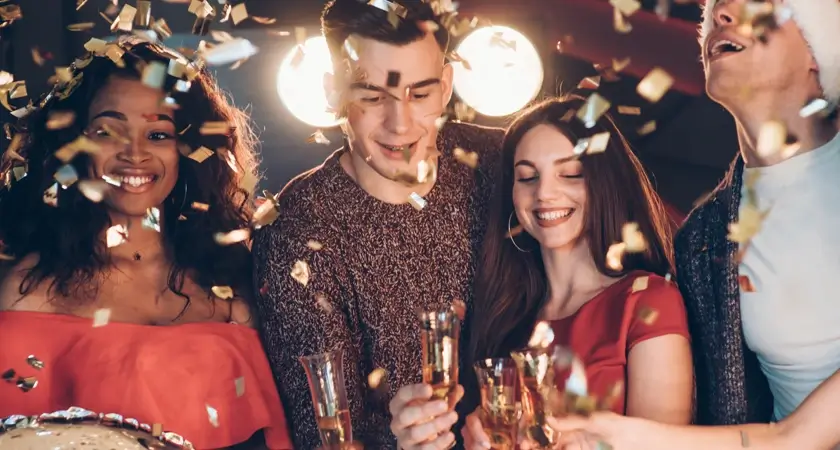 You've officially moved into a fantastic new neighborhood. Congratulations! But now what? There are many ways to introduce yourself to a community of people. It's not just about knocking on doors (though, that works too!), it's about genuinely connecting with the locals. Here are some thoughtful and fun ways to dive into your new neighborhood:
1. Social Media
When you first move into the area, you don't even have to leave your home to discover things about it! Neighborhoods, districts, communities — a lot of them are represented online through groups or message boards. This is a great way to be introduced to local politics (and all the drama that goes with it!), local eats, and concerns that the neighborhood is currently experiencing. This also could be a low-key way to introduce yourself and ask some lingering questions.
Can't find any online presence? There will still likely be online articles written about the town in general, a local newspaper, or a store that just opened.
2. Find a Local Bar or Cafe
Grab a drink and take a look around. At a local pub or coffee house, you'll find regulars and hear the gossip around town. This could also be a place that has the best appetizers, or where people go to watch the game. Neighborhoods tend to have a favorite hot spot where everyone congregates, and the sooner you find out where it is, the more connected you'll feel to your new location.
3. Introduce Yourself as a Good Neighbor
It may feel uncomfortable at first, but there is nothing like an old-fashioned introduction to your surrounding neighbors. Knocking on doors, you'll get to meet the people who live directly around you and remember some familiar faces and names. We often get trapped in our little bubbles, so opening up your heart and house for your neighbors may be an excellent way for reciprocation.
The proof is in the pudding, too! If you want your neighbors to be courteous and kind, you and your family should respect others' privacy, make sure you don't block any driveways while moving in, and be considerate on trash day. Actions speak louder than words, and people take notice if you're an exceptional neighbor!
4. Participation
Now that you've checked out the community Facebook page, you can see the happenings around the neighborhood! Between different charity events and fundraisers, this could be a unique opportunity to get involved. Is there anything you're passionate about and want to tackle on a local level? This is a perfect way to introduce yourself to people while working towards a common goal.
5. Talk to your Colleagues
Did you move to a new neighborhood due to a job? Now your colleagues are potential neighbors! They will at least know where to catch a show, or where to get great Thai food. Until you get to know your new neighbors, your colleagues are an excellent resource for all kinds of information, and someone to hang out with for happy hour.
6. Teamwork
If you have children, the best way to get involved on a local level is through enrolling them in a team sport. That way you can get to know the parent, while your child makes friends and builds coordination skills. Is your kid not into sports? There's always the drama club, art workshops, or mathletes too!
Moving into a new neighborhood can feel like a fresh start for the whole family. It may take some getting used to, but once you have your new routine down, get involved with local happenings, and introduce yourself to your neighbors, you're setting you and your family up for a beautiful new community building experience.