18 Moving Essentials for Your First-Night Moving Box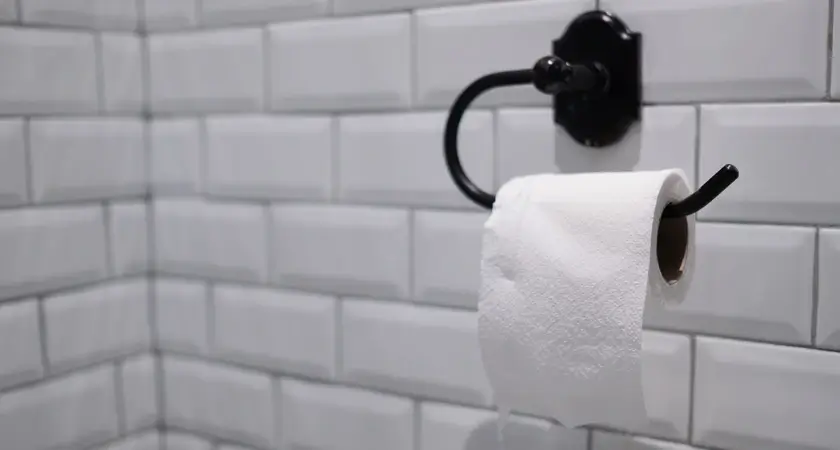 Moving your earthly possessions from one household to another is exhausting. After the move itself, you may find yourself slumped in your new living room, staring blankly at sealed boxes still full of stuff.
Unpacking is almost like a second move; you need time to organize and arrange the new house or apartment. It can take days, even weeks, and demands deliberation and careful planning. Plus work. A lot of it.
As a result, you may not have access to everything you need right away, and you may not even have considered what all the essentials might be.
We have. We've been there, done that, and we've certainly seen that in hundreds of moves involving our customers.
We've put together a list of first-night essentials — for you, the prospective customer about to move. You're very welcome.
We don't include wallets, keys, cell phones, or cash in this list. Most movers wouldn't pack them in a box shared with non-essentials, nor would most people who do their packing.
But there are plenty of other things to keep handy, and some of these may not be as obvious as you think.
1. Medications & Supplements
Pack meds in a separate bag, backpack, or purse. Otherwise, you'll be digging through boxes for critical medications or supplements that help you sleep through the first few anxious nights — not a good idea and not good for rest.
2. Toiletries & Toilet Paper
Toothpaste, toothbrush, floss, soap, shampoo, towel, toilet paper… the list goes on. If you've stuffed these items into a general delivery moving box, it may be days before you get to them. Too late for any real emergency.
Toilet paper is a biggie. Trust us; you don't want to search Google Maps for TP when nature calls after your 400-mile journey — especially if you don't know the area.
3. Bedding & Linens
Sheets, blankets, pillows, pillow covers… again, the list goes on. Unless you want to sleep on the floor or a bare mattress, make sure you have bedding available.
Even if you manage to tough it out on a bare mattress for the first few nights, will the cats forgive you for their discomfort? Or the kids? The kids may forgive you. The cats won't. Don't make Mittens angry.
4. Clothing & Pajamas
Hey, you've got the clothes on your back! What more do you need?
But they may be a little ripe from the trip and the strenuous business of moving heavy boxes, furniture, appliances, and what-not.
You'll probably want to slip into a clean set of clothes at some point, and probably sooner than later.
5. Coffee, Tea & Comfort Beverages
The average adult American drinks two cups of coffee per day. That's quite a lot, considering that some of us drink no coffee.
If you're a committed coffee drinker or equally committed to tea, going a day or two without your favorite beverage could make you very cranky and depressed indeed.
Coffee maker and filters, tea bags, sugar, creamer, and whatever else you need for a cup of joe or tea should find their way to your essentials box.
6. Disposable Plates, Utensils & Napkins
You may not have access to your regular plates, cups, and silverware immediately. Have some paper plates, plastic cups, and disposable utensils on hand so you can eat without having to unpack everything first.
It will be almost like a picnic or camping! Minus the bugs and bears.
7. Non-Perishable Food & Snacks
You won't be carting perishable groceries with you in a long-distance move.
And even if you're moving locally, do you want to make a grocery run after a long day of unpacking? Probably not.
You may not be able to prepare a meal, but that doesn't mean you have to go hungry. Pack some snacks and non-perishable foods to tide you over until you get to the grocery store.
Chips, nuts, dried fruit, crackers, peanut butter, cereal… there are plenty of options for tasty snacks that don't require refrigeration or cooking.
8. Can Opener, Bottle Opener & Corkscrew
These are all too often overlooked!
You may be subsisting on packaged and canned food until you set up the kitchen and shop for groceries. So what's the point of canned chili when there's no can opener around?
If you're desperate enough, you may attempt the operation with a screwdriver or the old Boy Scout method with a Swiss Army knife.
Save yourself the frustration and damaged fingers and pack a manual can opener in your first night moving box. And while you're at it, a bottle opener or corkscrew for the beer or wine you may need at the end of a trying day.
9. Flashlight, Batteries & Candles
Maybe you forgot to notify the electric company of your arrival, or someone goofed entering data into the company's system. Or the circuit breaker's touchy in your new home.
Something could go cattywampus with the power.
Since you're already in Boy Scout mode after prying open a can of chili with a pocket knife, be prepared like a good scout. Have a flashlight or two within reach — with extra batteries if the electricity can't be restored anytime soon.
Candles are a good option, too. Imagine the soft glow of a romantic dinner of canned chili and packaged snacks served on paper plates.
10. Phone Chargers & Backup Batteries
If you're like most people, your phone is practically glued to your hand. Sadly, your hand doesn't come with a charging outlet.
So what happens when the battery dies, and you can't find the charger? Or discover to your horror that you packed an incompatible charger for an older version of your phone?
That's a nightmare scenario, so make sure you have the correct chargers and backup batteries for all your devices. This includes phones, laptops, tablets, cameras, etc. Anything that requires power to function.
11. Important Documents
You may not need them right away, but you should keep important documents like birth certificates, social security cards, passports, driver's licenses, vehicle titles, and insurance information extra safe. Don't let them get lost in the shuffle — or inadvertently thrown out.
12. First Aid Kit
You never know when you or someone else will need it. Your first aid kit should contain bandages, ointments, ice packs, pain relievers, etc.
If you try to open the chili with a pocket knife, you'll need that first aid kit, and thank us for reminding you to stow it in your essentials box.
13. Cleaning Supplies
A little cleaning can go a long way toward making your new place feel like home. Moving tends to create messes, especially on counters and other flat surfaces.
Your first-night moving box should have wipes, an all-purpose cleaner, sponges, paper towels, and other cleaning basics.
14. TV Remote
You may not feel like watching TV or have your cable and internet connection. But if you do, you'll reach for the remote. It's easy to lose in a move.
The best approach for the remote? Include it in the TV box, or tape it to the back of the TV. Another good strategy is to pack all remotes in the same box and clearly label them if you don't know which devices they control.
15. Tool Kit & Picture Hangers
This moving essentials list isn't ranked by importance.
If it were, a tool kit would be rear the top.
Pictures, key organizers, loose cabinet doors, leaky toilets — may need a little TCL applied by a hammer, screwdriver, or wrench.
16. Trash Bags
All that packing material used to pad your possessions will have to do somewhere.
Newsprint gets recycled in most cities.
Packing peanuts and bubble wrap, sadly enough, could be heading to the landfill in giant trash bags you brought along. There will be plenty of other trash as well.
17. Bath Towels & Shower Curtain
How great is it to hop into the shower after a grueling day of hoisting boxes? Not so great if you forget to place bath towels in your first-day box. You'll be drying off with your only clean set of extra clothes.
A shower curtain is another often overlooked necessity. You may be moving into a home with glass shower doors. If not, have a curtain ready.
18. Energy-Efficient Light Bulbs
LEDs use the least energy, while compact fluorescents last four times longer than incandescent bulbs.
Standard bulbs are the cheapest, so most apartments and houses come equipped with them.
If you care about your carbon footprint and energy bills, start plugging in your LED and fluorescent lights.
Related Links