Professional Packing Services & Supplies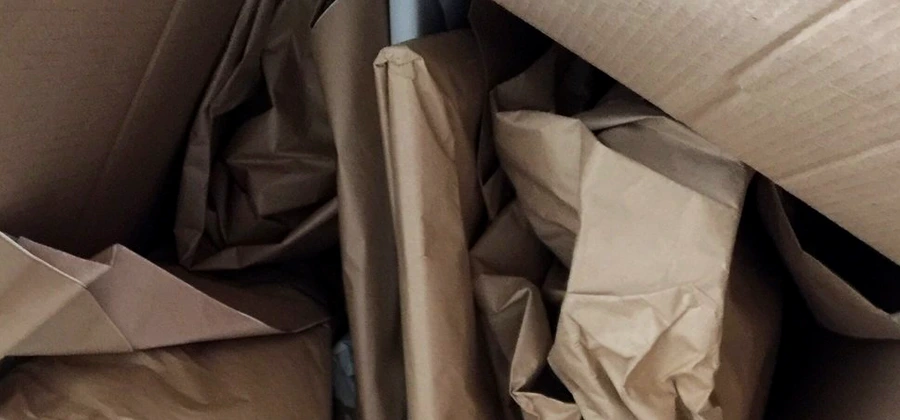 Every item we pack is carefully wrapped in plain newsprint. The box is lined with newsprint, and holes and spaces are filled with wadding. Lamps, pictures, and other breakables are packed in specially designed boxes and containers.
Packing & Moving with Walsh
Anyone who has moved — and every adult Southern Californian has moved at least once — knows what a chore packing can be.
The more you move, the more you realize how difficult it is to protect fragile items and valuables in transit, especially over long distances.
Our Packing Services: The 1,000-ft View
Enter packing services, another specialty on the Walsh full-service menu.
For do-it-yourselfers, we offer boxes, tape, and other moving supplies. And unlike the cartons you dig out of the dumpster for free, our boxes are sturdy and sized for stacking.
We offer professional packing as well. When it comes to boxing breakables, antiques, and family heirlooms, it pays to have someone experienced on the job.
For customers who need short-term vault storage, Walsh workers do the packing and load the vault at your home or business.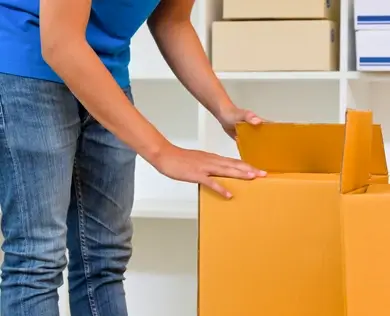 Professional Packing Services: What to Expect
We'll arrive on time at your home or office with everything needed for your move:
Large, medium & small moving boxes
Specialty boxes (picture, lamp, etc.)
Wardrobe boxes
Mattress boxes
Moving blankets and wraps
Wrapping paper
Thick furniture pads
Packing tape
Dollies & hand trucks
Wooden vaults (if you need storage)
Storage containers
And so on
We'll follow a time-tested step-by-step procedure to ensure the safety of your belongings. This includes:
Carefully wrapping fragile items in plain newsprint (the material of choice for packing professionals).
Lining the base of each box with wadded paper.
Storing the heaviest items directly on top of this protective layer of paper.
Packing the remainder of each box with progressively lighter items.
Filling any gaps in the box with wadding paper for a tight fit.
Sealing every box with packing tape.
Loading boxes in a way that reinforces their integrity and reduces the risk of damage.
We're familiar with the limits and maximum safe loads for every size and style of box we use. We never exceed those limits.
We'll label each box and container for easy identification as you unpack at your destination.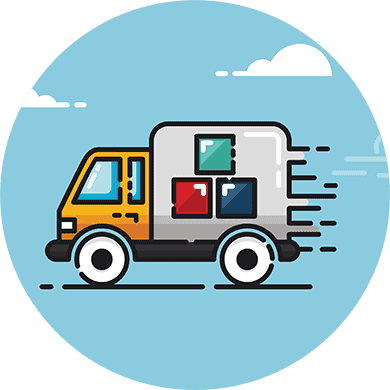 Our Rates for Professional Packing
Rates for packing are identical to moving rates: $130 an hour for 2 packers and $50 an hour for each additional packer.
We also charge a small fee for travel from our Torrance or Long Beach locations to your home or office.
Please contact us for the price of packing supplies: boxes, newsprint, tape, and so on.
For vault storage information, please visit our storage page.
Contact Us Now for Your Moving Quote
The quote sets the price of Walsh moving services.
There are no surcharges, no taxes, no hidden fees. No obligation to hire us.
Call Walsh today at 310-320-4660 or contact us via our online form.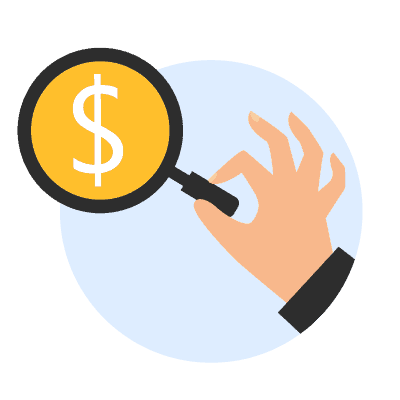 Professional Moving & Packing vs DIY
You're Always Covered with Walsh!
What happens if you break that cherished 88-inch OLED TV or something else of value during a DIY move?
Tears and heartbreak, we suspect. Simply put, you're out of luck.
You broke it, you replace it — if the funds remain in your bank account to replace a major appliance.
But when you hire moving professionals, you're much less likely to experience breakage. And you're reimbursed for most things that do break.
Professional movers are licensed and insured. Anything damaged is covered.
This extends to injuries as well. If you or someone else gets hurt during a DIY move, the bills are yours to pay. But professional movers assume all costs of work-related injuries to their employees.
Hiring professional movers means spending a little more upfront. In the long run, you may be saving far more than you realize.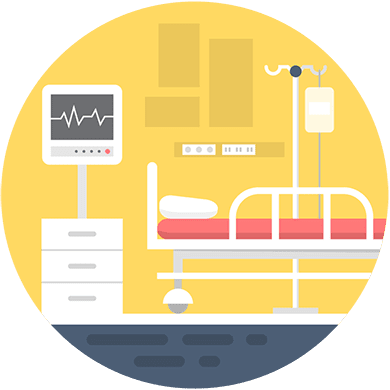 Moving Supplies Available at Walsh
Cardboard Boxes
Boxes are the quintessential moving supply. Without a few boxes, you're probably not moving anywhere.
Even an office transfer from one desk to another demands a box or two for snacks, for accumulated swag, for whatever.
You can probably manage that desk move without us, but when you get that long-awaited promotion and the company ships you off to Salt Lake City, you'd be wise to call the Walsh people who pack boxes for a living, and you have every moving supply imaginable for sale or for your use (if you hire us).
All boxes look alike to the untrained eye. But don't be fooled.
Spare yourself the indignity of dumpster diving! Not just any box will do for your big move.
Flimsy boxes can break apart during transport.
Boxes that can't be sealed and stacked may contribute to damage or shifting during transport.
Sturdy boxes made for packing are your best option. They cost a little more, but they're well worth the investment.
It helps to have packing boxes in a variety of sizes. This makes the packing easier and the loading much safer. We load our trucks the way the ancient Incans built walls. No masonry! Every fit is a work of art!
Small boxes: 1.5 cubic feet
Medium boxes: 3 cubic feet
Large boxes: 4.5 cubic feet
Extra-large boxes: 6 cubic feet
Capacities are approximate and not calibrated for space travel. Still, you get the idea!
At Walsh, of course, we carry the full pallet of boxes from small to extra-large. We'll put them to good use for you.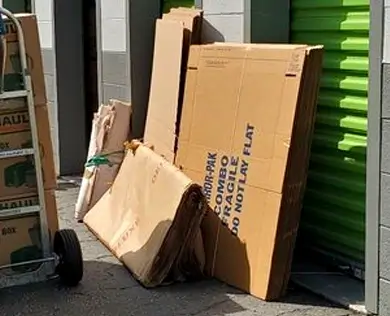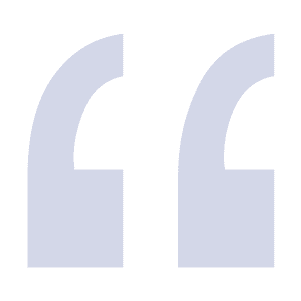 Joe G.
Chiriaco Summit, CA
Yelp, 8/4/2021
Moving and choosing a company to facilitate the move can be challenging. But Walsh made it easy. They gave us a fair price, offered a discount for cash, showed up on time and delivered in every way. Their men were amazing.
Ritchie, Joe, Alvin, Sergio, Nick and Larry did an incredible job of ensuring all our belongings, including antiques and lots of glass items were loaded and unloaded safely without any breakage or losses.
They delivered two trucks to our new desert home in over 108-degree temperatures and insisted on doing it all to ensure I only watched and instructed where things go. At 75, that was very much appreciated.
Specialty Boxes
We still haven't talked about specialty boxes, our favorite water-cooler topic at the Walsh warehouse.
For some things, fragile things in particular, an ordinary packing box won't do. Breakables need extra protection during a local or long-distance move. Examples include:
Porcelain and glass dishes
Mirrors
Paintings (especially if you own a Rembrandt or Van Gogh)
Lamps
These boxes are so specialized they have their own names, like pets.
Moving Boxes 101
Get the right box for the job & your stuff will be safe
High-quality packing materials designed for moving can keep your belongings damage-free and are well-worth their purchase price.
DishPak (or China Barrel): Extra sturdy corrugated carton of double-wall construction for breakables like china and dishes, crystal and glassware. Cellular dividers inside the carton act as an extra measure of protection.
Small Box (Book Carton): A small, easy-to-handle carton designed for heavy items like books or CDs. 1.5 cubic feet.
Medium Box: A medium utility box great for pots and pans, toys, non-perishable food (cans and jars), and small appliances. 3 cubic feet.
Large Square Box (Lamp): Best for light but bulky items like linens, towels, toys, or lampshades. 4.5 cubic feet.
Large Rectangular Box (Lamp): For lightweight bulky articles such as pillows, blankets and large lampshades. 6 cubic feet.
Wardrobe Carton: This extra-large carton contains a hanger bar for clothes from your closet or draperies.
Mirror Carton: A telescoping carton that fits almost any picture, mirror, or flat glass surface.
Mattress Carton: Available in king, queen, double, single (twin) and crib sizes. You'll need one for each box spring and mattress.
Other Packing Accessories We Offer
Professional-grade packing tape in varying widths for wrapping and box sealing.
Paper pads and inkless newsprint for wadding.
Mattress bags to keep your mattresses dirt-free.
Blankets and thick fabric furniture pads. We don't sell these, but we include them as part of your moving service.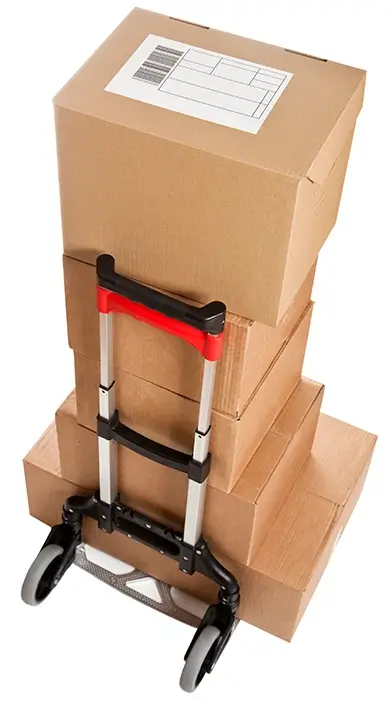 Things You Shouldn't Pack for the Moving Truck
By federal law or by policy, moving companies can't or won't transport the following items.
Hazardous Materials: Flammable, Corrosive, Toxic, or Explosive
Ammonia
Ammunition
Car batteries
Charcoal
Charcoal lighter fluid
Chemistry sets
Cleaning solvents
Fertilizer
Fireworks
Gasoline
Kerosene
Lamp oil
Liquid bleach
Loaded guns
Matches
Motor oil
Paint thinner
Nail polish remover
Paints
Pesticides
Poisons
Pool chemicals
Propane tanks
Sterno
Perishables: Food, Plants, Living Things
Frozen foods
Plants
Produce
Refrigerated foods
Open or half-used foods
Items of Particular Value
Stamp or coin collections
Deeds or wills
Moving documents
Family photographs
Personal electronics
Securities
Cash
Jewelry