Walsh Moving Service Area
Our local service "hotspot" extends in a 40-mile radius from Torrance and Long Beach, where Walsh warehouses are located. However, we handle moves all throughout Southern California, including Los Angeles, Orange, Riverside, San Bernardino, and San Diego Counties.
As long as you're moving from or to our local service hotspot there will be no additional travel charges. In other words, it may be better to find a local mover if you live in San Bernardino and you're moving only 5 miles away.
Our long-distance business is heavily concentrated in the Western United States. But we'll take you to Maine if that's where you're heading.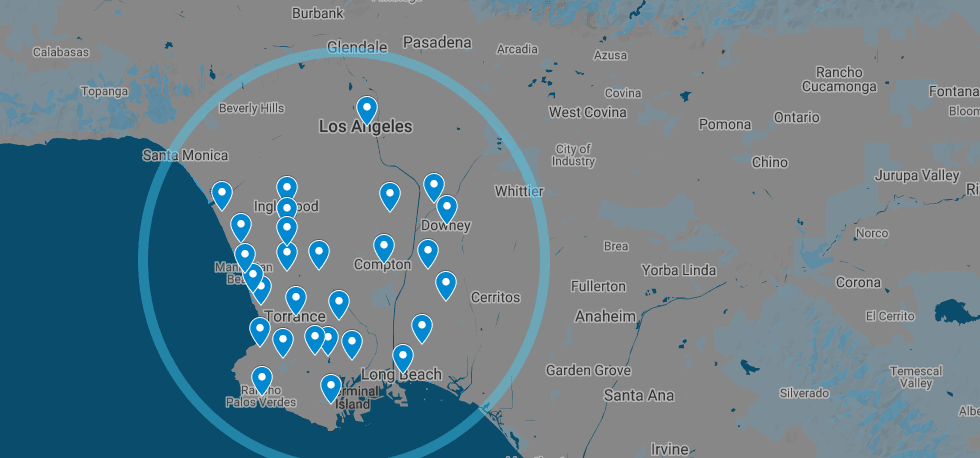 Cities we serve include (but aren't limited to):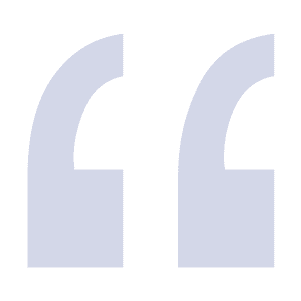 "Always courteous, fast, and pricing was fair."
Gina K.
Lomita, CA
Yelp, 5/7/2018
I have used Walsh for both moving and storage for 5 years now and I have always, always had a great experience with both lines of business. Tom sure knows how to run his business and pick his men.
This was my third time moving with them and they were always courteous, fast, and pricing was fair. Someone that especially stood out during this recent move who we had the pleasure of working with again, Andre.
Your great work ethics and professionalism went noticed! My husband and I will always be a devout customer to Walsh and will always recommend them 100%!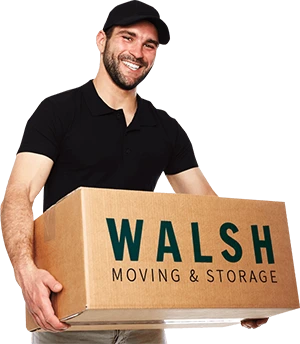 Why Walsh Professional Moving?
We take ownership of your move from start to finish. We don't subcontract or hire out any portion of your move to other companies.
We guarantee your local moving pickup and delivery date. Some other companies aren't able to do this.
We have an A+ rating with the Better Business Bureau.
We carry full insurance. If anything breaks during your move (unlikely), Walsh pays for the damage in most cases.
Walsh movers are covered by company medical and Worker's Compensation. But if someone gets hurt during your DIY move, you, the homeowner or renter, could be liable.
Walsh offers short-term storage for companies and customers in transition. If your permanent digs aren't ready, we'll keep your things in secure vaults or trailer storage until they are.