Walsh Moving & Storage Services
Walsh is a full-service moving company. We're family-owned and operated, with over 55 years of experience in residential and commercial moving.
We're based in Torrance and Long Beach, CA.
From metro Los Angeles, we'll move you anywhere in the lower 48 states.
We offer vault and trailer storage to customers who need time to get settled.
You can hire us for packing and furniture moving, too.
Every local quote is a flat hourly rate.
Every long distance quote is guaranteed based on a specific list of items.
There are no taxes, no gas surcharges, no hidden fees.
Curious about potential moving costs? Try our Local Moving Cost Estimator.
Note: The Moving Cost Estimator gives you an idea of the cost of your local move. This tool does NOT substitute for a quote for local moving services. For this, please contact us at 310-320-4660 to request a phone interview or schedule an in-person survey.
The Best Moving Company in Metro Los Angeles. Trusted Since 1964.
We can move you locally, or we can move you out of state. Our advertised service area is metro Los Angeles, but we've moved customers as far as New England.
What makes Walsh Moving & Storage different? We're family-owned, focused on customer service. We handle your move from start to finish, no matter the distance. No subcontractors. No hidden charges.
From packing to driving, all Walsh crew members are experienced, fully insured, and committed to the quality of your moving experience.
Office hours: 8am – 5pm, Mon-Fri; 8am-12pm Saturday.
We can move you anywhere in Southern California, city to city, house to house, and apartment to apartment. Pricing is based on a flat hourly rate, with no taxes or hidden surcharges.
We take ownership of your move from start to finish, no matter the distance. Walsh crew will transport your belongings every mile of the journey and unload them at your destination. No contractors. No third parties. No surprises.
Have you ever tried to reposition a piano on carpet or hoist a sofa over a porch railing and through a sliding glass door? To rearrange an entire office?
These tasks are much easier and safer for experienced Walsh movers than the average person. Don't get yourself hurt. Get Walsh instead.
With vault storage, you move only once. With conventional storage, you're moving at least twice: out of your home or business and into the storage unit, then out of the storage unit and into your permanent space.
Vault storage is also more secure. We stack your vault in a fully insured warehouse with limited access.
The more you move, the more you realize how hard it is to protect fragile items in transit. But when you hire packing professionals, you're less likely to experience breakage.
Plus, Walsh movers are licensed and insured. Anything damaged is usually covered by insurance.
Walsh has over 50 years of commercial moving experience.
We can move equipment from one suite to another in the same building, move a single piece of heavy furniture, clear an entire office space for renovation, or relocate you to another state.
About Walsh Moving Company
Walsh is a family-owned full-service moving company. We've operated out of the same building in Torrance, CA, since 1964, with a second location in Long Beach.
Local moving within metro Los Angeles is the heart of our business. But we can move you anywhere in the contiguous USA.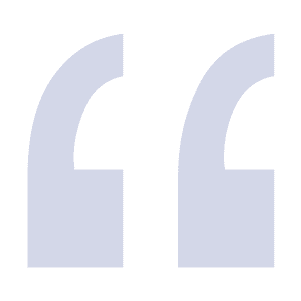 "All pricing was up forward with no hidden costs or add ons."
– Jim C.
Date of move: 12/15/20
Moving from: SoCal
Moving to: Las Vegas, NV
I just had the absolute pleasure of working with the staff from Walsh Moving. We moved from So. CA. to Las Vegas and could not be happier… All pricing was up forward with no hidden costs or add ons.
The packing and move itself were smooth and very professional. The crew… were beyond courteous, went totally out of their way to make sure we were happy and that everything went professionally and to our satisfaction.
We were absolutely satisfied with our move and would recommend Walsh for your moving needs.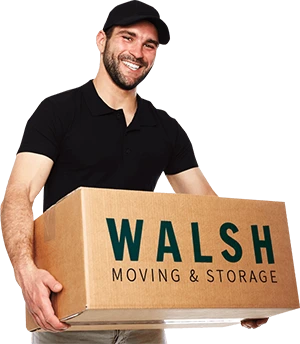 Why Walsh Professional Moving?
We take ownership of your move from start to finish. We don't subcontract or hire out any portion of your move to other companies.
We guarantee your local moving pickup and delivery date. Some other companies aren't able to do this.
We have an A+ rating with the Better Business Bureau.
We carry full insurance. If anything breaks during your move (unlikely), Walsh pays for the damage in most cases.
Walsh movers are covered by company medical and Worker's Compensation. But if someone gets hurt during your DIY move, you, the homeowner or renter, could be liable.
Walsh offers short-term storage for companies and customers in transition. If your permanent digs aren't ready, we'll keep your things in secure vaults or trailer storage until they are.