About Walsh Moving & Storage Company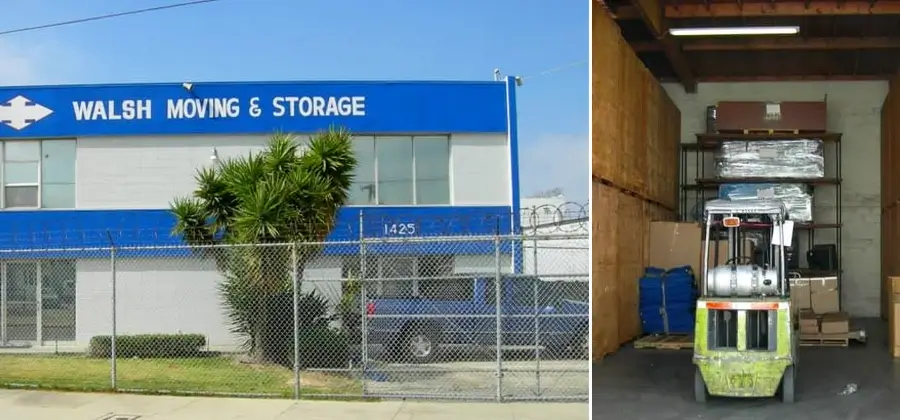 Walsh Moving & Storage has operated out of the same warehouse in Torrance for over 50 years. More recently, the company added a second warehouse in Long Beach, CA. Walsh will move you anywhere but specializes in local moves in Los Angeles and Orange Counties.
Walsh Moving & Storage: The 1,000-ft View
Walsh is a family-owned full-service moving company.
We've operated out of the same building in Torrance, CA since 1964. In half a century, we haven't moved. We're far too busy moving other people's stuff.
From our modest beginnings as a small local moving business with a single truck, we've expanded to two locations in Southern California: Torrance and Long Beach.
We've grown into a much bigger local moving company with a fleet of trucks and two storage warehouses. We also handle long-distance moves: from Southern California to anywhere in the continental USA! But local moving within metro Los Angeles remains the heart of our business.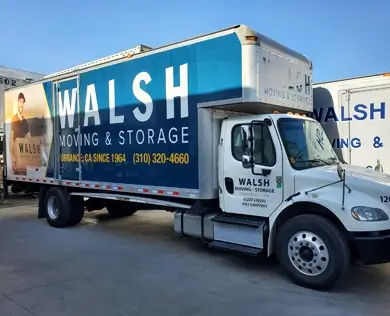 Walsh Core Services
Residential moves within 30-50 miles of Torrance, Long Beach, and Los Angeles.
Commercial relocation within the LA area.
Long-distances moves from or to Southern California, but serving most of the United States.
In-house or in-office moves while buildings are being repaired or renovated.
Short-term vault and trailer storage for customers who have recently moved or are about to move and are staying in temporary accommodations.
Professional packing services. If you rent a storage vault from us, we do all the packing.
Furniture moving, including extra-large furniture and pianos.
Walsh Values & Business Model
We treat your belongings as if they were our own.
We focus on customer service and the quality of your experience. Moving is stressful. We won't add to that stress.
We take ownership of your move from start to finish. We don't subcontract or hire out any portion of your move to other companies.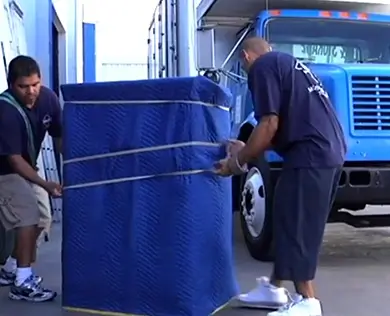 Contact Us Now for Your Moving Quote
The quote sets the price of Walsh moving services.
There are no surcharges, no taxes, no hidden fees. No obligation to hire us.
Call Walsh today at 310-320-4660 or contact us via our online form.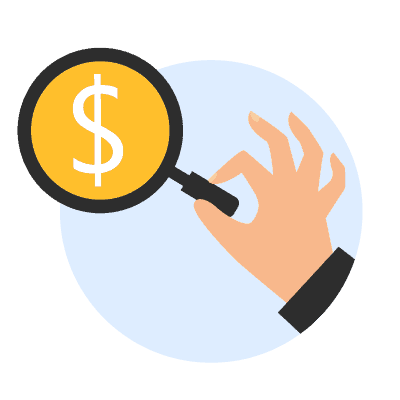 Walsh Company History
(More Than You Ever Wanted to Know)
Dick and Patricia Walsh founded Walsh Moving in 1964. They bought a truck, hired a small crew, and began hauling things for the good people of Torrance who were moving from local point A to point B.
Walsh Moving has faithfully served Torrance and its neighboring cities ever since. But in 1996, Dick and Patricia Walsh opted for retirement and sold the family business to their nephews, Thomas and Harry. Pat continued to help with the bookkeeping and kept a watchful eye on her nephews.
And with most small companies, that's where the story would end. The two clueless nephews would take that hard-won business, run it into the ground, and squander their evenings making merry and binge-watching cheap science fiction.
But no! Not Thomas and Harry Walsh, who exceeded all expectations. They safeguarded the family business and took it to lofty new heights. Way to go, nephews!
They added long-distance moving services. They expanded local operations, purchasing a second warehouse in Long Beach to serve cities in that area. They nurtured the storage and commercial divisions. Pat could now retire for real, and not just in name.
Meet Thomas Sapper, the Owner
Thomas Sapper is a native Angeleno and a 50-year veteran of the moving industry.
He earned his chops as a mover's helper on long-distance hauls with his older brother Richard. At age 21, he purchased his first tractor-trailer and struck out on his own.
After several years of long-haul life on the road, Thomas took time off to pursue a degree at UCLA.
Having earned his BA, he looked to buy a small moving company. The idea was to return to the family trade, but this time from a desk (mostly) while other people drove the rigs and lifted the heavy boxes. This would allow for a more settled professional existence while Thomas put his new degree to use.
By luck or coincidence, his aunt Pat had planned to sell Walsh Moving! It was a clear "business move" and a win-win. Thomas took the reins at an established company he was well-qualified to manage, and after decades of running the office with military precision, Pat was free to do whatever she pleased. The business stayed in the family.
Thomas recruited his brother Harry as a partner to oversee the warehouse and help with local operations. And he brought in his older brothers, Chuck and Richard, to handle vehicle maintenance and long-distance driving.
In 2004, Thomas became the sole owner of Walsh Moving when his good friend and brother Harry passed away. Over the years, Thomas' brothers, nephews, and sons have worked at Walsh. Also, our employees have been brothers, cousins, and even fathers and sons. Today, Thomas oversees operations at Walsh with the help of his wife Molly, his sons, and other experienced employees.
It's still very much a family business.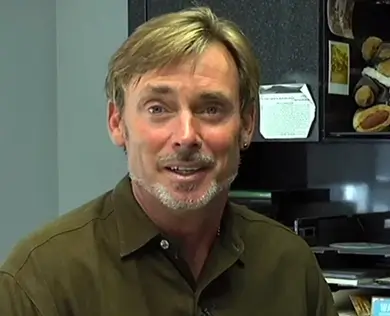 Walsh Moving & Storage Contact Information
Torrance Address
1425 Plaza Del Amo, Torrance, CA 90501
Phone: 310-320-4660
Long Beach Address
1208 Gaviota Ave., Long Beach, CA 90813
Phone: 562-591-8776
Business Hours
Monday – Friday: 8 am – 5 pm
Saturday: 8 am – 12 pm
Sunday: Closed
Regulatory Information
Interstate Moving: DOT 690093
Motor Carrier Safety: FHA MC 320048
California Intrastate Moving: BHGS T-187258
Liability & Cargo Insurance: Champion Risk & Insurance