Long-Distance & Out of State Moving Services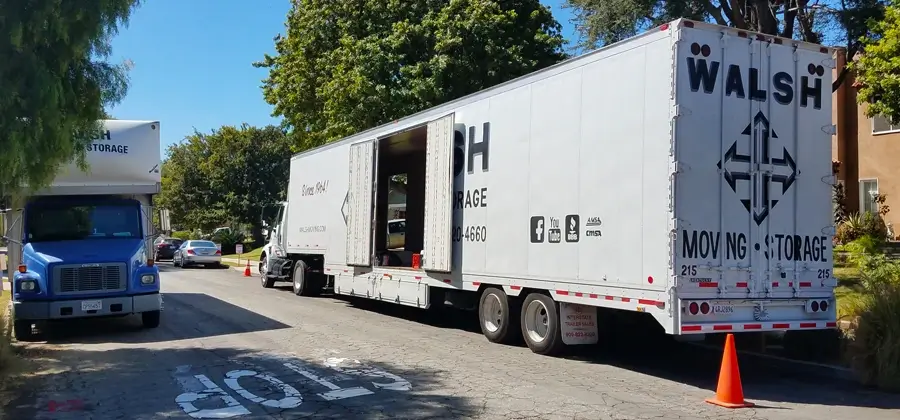 Walsh Moving delivers to all lower 48 states. Long-distance business is heavily concentrated in the western USA. Walsh warehouse and dispatch centers are located in Torrance and Long Beach in Southern California.
What's a "Long-Distance Move?"
A long-distance move covers a distance of 400 miles or more. It can be intrastate or interstate.
Only the total time, weight, and distance of the move matter. We don't charge extra for crossing state lines.
We'll move you out of the LA metro area anywhere in the contiguous USA (lower 48 states).
The Guaranteed Quote Sets the Price
We abide by the terms of the guaranteed quote agreed to prior to your move. 
A guaranteed quote is based on a specific list of items. You can call, or we'll send a company representative to your home. Once we know what you want to move, we can give you a guaranteed quote.
With that guaranteed quote, the price is set. You won't find unpleasant hidden fees and unexpected surcharges on your bill.
No taxes. No gas fees. Nothing extra. Just the quoted price.
Walsh Moving & Storage Rates
Like all long-haul movers, we charge by the weight and miles of your shipment.
We'll accept a 1,000-lb minimum, while most movers charge for a 4,000-lb minimum.
Walsh accepts all major credit cards. If you pay your bill in cash, we'll take 10% off.
There are no taxes, no fuel surcharges, and no hidden fees.
Storage rates vary according to the type of storage you request.
For most interstate long-distance moves, we'll send a company representative to your home to gauge the amount of work involved. Only after this can we provide an estimate.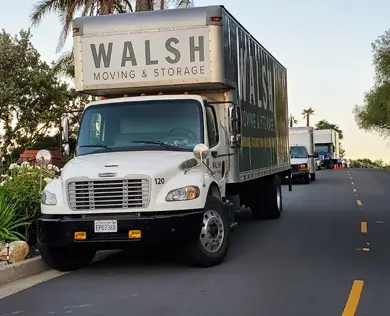 Contact Us Now for Your Moving Quote
The quote sets the price of Walsh moving services.
There are no surcharges, no taxes, no hidden fees. No obligation to hire us.
Call Walsh today at 310-320-4660 or contact us via our online form.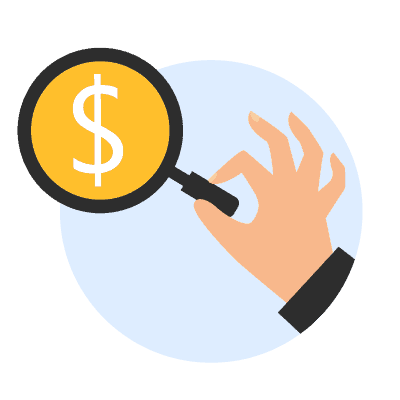 Video: What Makes Walsh Moving & Storage Different?
Thomas Sapper, owner of Walsh Moving & Storage, discusses his business. Learn what makes Walsh different from other moving companies, small and large, and why a guaranteed quote is so important to you, the customer.
Moving Out of State with Walsh
Walsh is a family-owned, LA-area business.
From metro Los Angeles, we'll move you anywhere in the continental USA.
We'll do other long-distance moves in the continental US, regardless of their starting or endpoints, but here's the caveat. We bill you for travel time to your address. Someone has to pay for gas, employee time, and insurance.
If you're calling us from Atlanta, and you'd like us to move you to Richmond, VA, Walsh may not be the best choice unless we have an available truck in the area.
But if you're moving from Atlanta to Malibu, CA, and an empty Walsh truck is already chugging down the I-285 Loop, Walsh is the right company for the job.
We'll deliver your belongings at a price that most other movers can't touch. And if you need time to settle into your new Malibu dream home, we'll store your things in our secure warehouse while you get organized.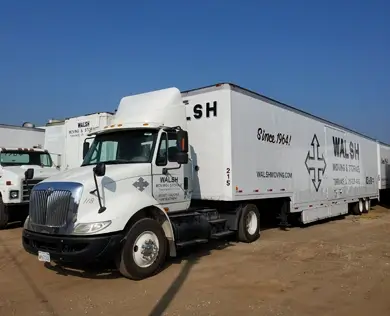 The Walsh Advantage vs the Other Guys
Independent companies like Walsh can offer a personal touch and a level of customer service often missing from national movers reporting to corporate boards.
But some independent movers don't make the entire trip.
Instead, they contract a third-party provider who acts on their behalf. This extra layer of services can lead to increased costs and unexpected complications even in the best circumstances.
In a worst-case scenario, you're flat out of luck when things go wrong. If your property is damaged or lost, where do you turn for redress?
At Walsh, we take ownership of your move from start to finish, no matter the distance. Walsh crew will transport your belongings every mile of the journey and unload them at your destination. No contractors. No third parties. No surprises.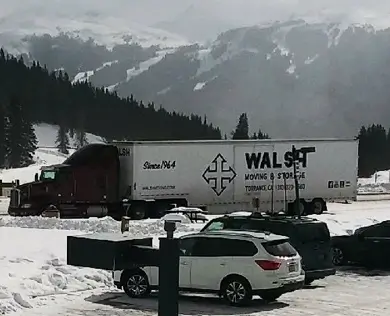 How to Request Moving Services
Call us to make arrangements. We'll work out the details together.
We'll arrive on the day of your move with everything needed: truck, supplies, and labor.
Depending on distance, you can expect delivery within three days to two weeks.
For pickups outside greater Los Angeles, we'll need extra time to get to the site.
"But What About My Second Car?"
Will you be flying to your destination? Do you own a second vehicle and dread the prospect of hauling an automobile trailer cross-country?
Walsh Moving ships motorcycles, boats, ATVs, and automobiles! Call us.
Minimum Weight for Long-Distance Loads
The weight of the load factors into the cost of your long-distance move.
Some moving companies impose a minimum weight of two tons per load (4,000 lbs). This two-ton limit acts as an artificial barrier, reducing your options as a customer and increasing the cost of your move.
Walsh requires a minimum load of 1,000 lbs for long-distance moves, lowering the threshold for affordable moving services.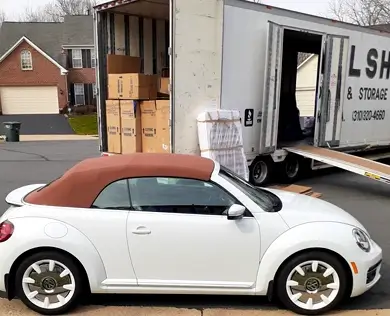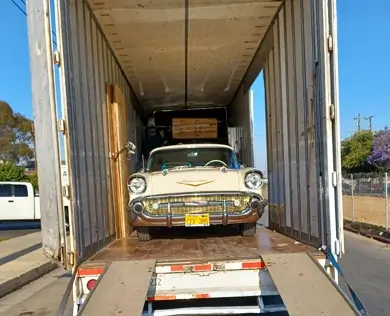 We're the Good Guys
We Follow Interstate Moving Regulations
The US Department of Transportation (USDOT) regulates all moving companies that operate across state lines. The regulations are there for a reason.
Despite this, some disreputable carriers avoid proper oversight. On purpose. Entrusting your move to them can only lead to sorrow.
Bad boys may be fun at the party, but the fun dissipates fast if something goes wrong with your shipment out of state in Mississippi, 2,000 miles from your former home in Long Beach, CA.
Federal regulations require all interstate carriers to:
Have up-to-date motor vehicle, liability, and workers' compensation insurance.
Register as interstate movers with the Federal Motor Carrier Safety Administration.
Obtain and display a company-specific, USDOT identification number that makes it possible to record and track all relevant safety information.
Any interstate company that refuses to follow USDOT rules (and those companies do exist) stands in violation of federal law.
Walsh Moving & Storage adheres to all federal guidelines governing interstate moves, and all state guidelines governing intrastate moves.
We invite you to review our safety record and confirm our good standing in the industry. It's the Walsh way of the highway.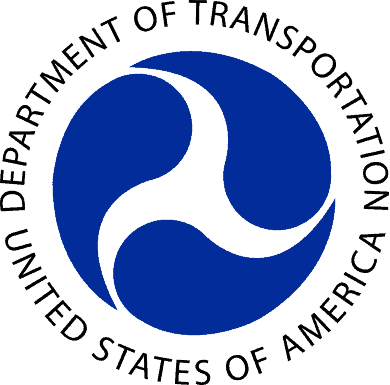 De-Stressing Your Long-Distance Move
Few things are as logistically daunting and emotionally draining as a long-distance move. Here, Walsh Moving & Storage can help.
Call us to discuss your options. Together we'll plan the details of your move, no matter the distance of the trip or the size of your household. There will be fewer sleepless nights.
Our full-service moving service covers you every step of the way. Hire us for packing and storage, if those are problem areas, or just for loading, hauling, and unloading. Your choice.
To protect your belongings, we supply wardrobe boxes, specialty boxes, and heavy blankets and pads designed for moves like yours.
Will you be in limbo before or after the move? Take advantage of our secure vault storage or short-term trailer storage.
Are you concerned about costs? We offer some of the best rates in the moving business. PLUS, once we extend a guaranteed quote, the price of your move is fixed. You won't pay more than the amount of the quote.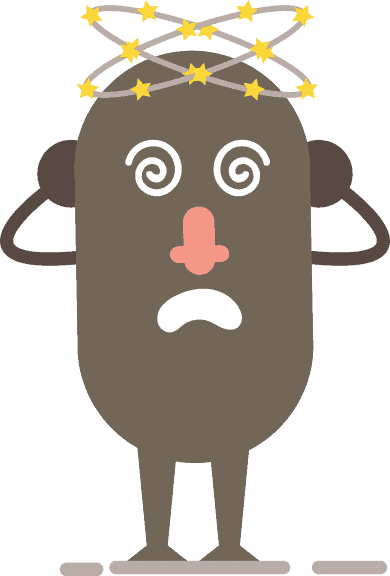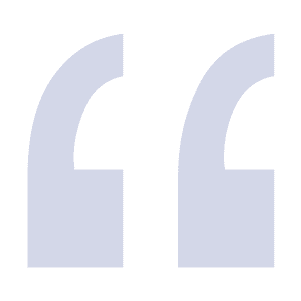 "I refer people to them any time I'm asked for a great mover."
Terri C.
Long Beach, CA
Yelp, 5/10/2021
Walsh Moving is the Best! I am a realtor so I refer people to them any time I'm asked for a great mover. Gino and Luis moved my life today. They were on time, friendly, helpful, careful, and patient.
All of my belongings were carefully transported and quickly unloaded. The pricing is fair and the employees, Gino and Luis, could not have been nicer!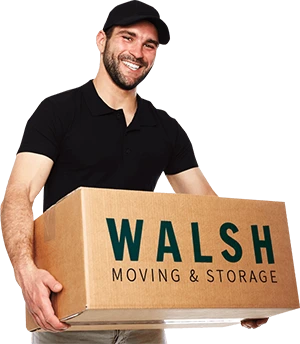 Why Walsh Professional Moving?
We take ownership of your move from start to finish. We don't subcontract or hire out any portion of your move to other companies.
We guarantee your local moving pickup and delivery date. Some other companies aren't able to do this.
We have an A+ rating with the Better Business Bureau.
We carry full insurance. If anything breaks during your move (unlikely), Walsh pays for the damage in most cases.
Walsh movers are covered by company medical and Worker's Compensation. But if someone gets hurt during your DIY move, you, the homeowner or renter, could be liable.
Walsh offers short-term storage for companies and customers in transition. If your permanent digs aren't ready, we'll keep your things in secure vaults or trailer storage until they are.