How to Protect Your Books During a Move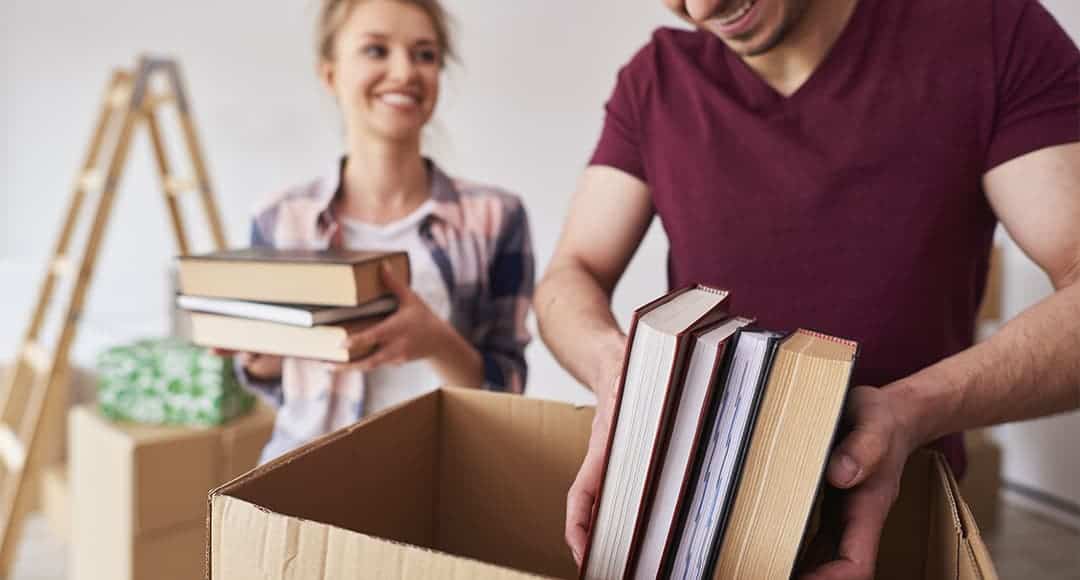 As a book lover, you're rightfully worried about how to protect your precious volumes on your upcoming move. After all, you've heard the horror stories about torn pages, damaged covers, and other traumatic problems. It helps to know that you can avoid these issues, prevent an anxiety attack, and arrive at your destination with your books intact. All it takes is a bit of knowledge and some careful planning. Here are some of the top tips to save your books.
Consider the Number of Books and the Length of Your Move
Two main factors influence the steps you must take to safely move your books. First is the number of books you own. If you only have a small collection, you won't find it hard to develop an effective plan. On the other hand, it can take a lot of effort to plan properly for a large book collection.
The length of your move also plays a major role. A journey within your local area may prove to be a lot less perilous than a trip across the country. That's true, in part, because your books will have to travel a shorter distance. In turn, less travel time means there's less time to expose your collection to harm.
Choose the Right Packing Options
One of the best ways to keep your books safe is to use the right packing option. However, this is not a one-size-fits-all proposition. The right choice for packing materials can vary according to both the size and distance of your move. For example, what if you own just a few books and plan to move within your area? You have many potential packing choices, including reusable grocery bags, sturdy brown paper bags, and storage baskets.
However, the situation changes if you have a large collection and/or plan to move a considerable distance. In this situation, it's best to go with the classic option for book-moving: small, heavy-duty cardboard boxes. Moving companies often stock these types of boxes and can provide them to you. You can also look for them at local hardware stores and big-box home improvement centers.
Allow Plenty of Time for Proper Packing
If you've ever moved before, you know that you never have as much time on your hands as you think. This means that, sooner or later, you're going to find yourself rushing to get things done. And if you're not careful, that can mean bad things for the health of your books.
Keep in mind that it takes time to pack books in a manner that keeps them properly protected. To be on the safe side, start well before you think you need to and make steady progress over time. That way, when the time crunch comes, your treasured collection will be resting comfortably in a safe position for traveling.
Pack with Care
There are many guidelines to follow when packing books for extended travel. Each one of them will help ensure safe arrival at the end of the journey. Key steps to take include:
Protecting any slipcovers by lining your boxes with a layer of packing paper, newspaper, or tissue paper
Putting the heaviest books on the bottom of each box
Packing your books flat instead of vertically
Leaving a small gap between the last layer of books and the top of each box
Filling the top gap and any other loose spaces with newspaper, tissue paper, packing paper, or even clothes or rags
Taping each box shut with multiple runs of packing tape
You may also want to consider reinforcing the corners of each box with additional packing tape.
Ask Your Movers to Tackle the Job
Don't have the time or inclination to pack your books properly for your move? Just rely on your reputable moving company to handle the job. Professional movers at Walsh Moving & Storage have all the skills and supplies needed to pack a book collection of any size.
If you choose this option, you can speed the process along, and perhaps save some cash, if you do some prep work in advance. So, steps to take include emptying all your shelves and piling your books in an accessible location.
Walsh Moving & Storage Can Help
Need more advice on how to keep your belongings safe when you move? Just give us a call. No matter your situation, we can provide you with workable options that meet your specific needs.