How to Make Sure Things Go Smoothly on Moving Day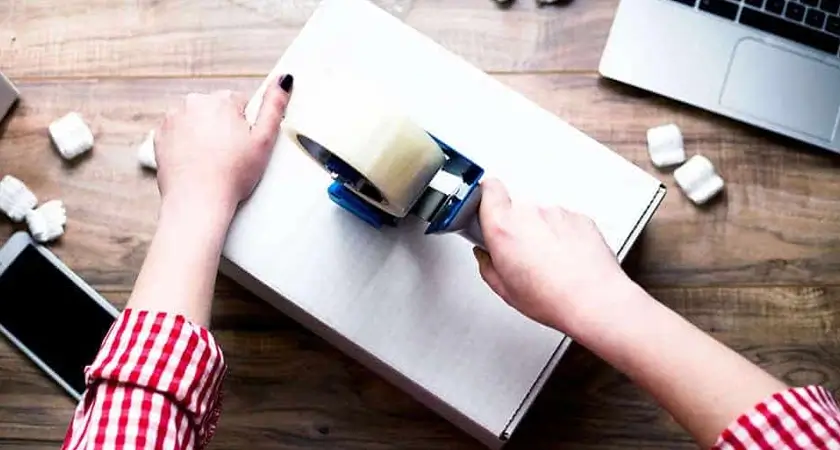 You're getting ready to move to a new home across town, across the state or across the country. To simplify this challenging process, you've hired professional movers who know how to get the job done. But even after you take this important step, things can still go wrong.
Fortunately, you can avoid common mishaps by planning for your movers' arrival. Here are some essential tips to help your big day go as smoothly as possible.
Be Prepared to Go
Some people prefer to pack their own boxes when moving, while others prefer to leave this task to the pros. Whichever option you choose, you should have your belongings sorted out before moving day. If you're doing the packing, this means having everything you plan to take boxed and labeled. If the movers do the packing, you should clear your home of anything that's not coming with you. Additional steps to help ensure you're fully prepared include:
Unplugging your appliances and other powered devices
Cleaning/defrosting your refrigerator
Keeping essential personal possessions with you and separate from other boxes/items
Honor Your Agreed Upon Schedule
Professional movers closely follow their schedules to complete their tasks as expected. Delays in any area can potentially throw off their day. In turn, they can also throw off the efficiency of your move. With these facts in mind, be sure to honor the schedule laid down in your movers' contract.
If, for any reason, you can't be present when they arrive, designate someone you trust to act on your behalf. But, be aware that you may pay an extra fee for any significant holdups on your end.
Be Cordial and Informative
It never hurts to set the right atmosphere for moving day. Begin your efforts by making cordial contact with your movers when they arrive. Keep in mind that the people who do the actual moving have probably never seen your home before. Make sure to show them the layout, as well as the location of all items going with you. It also helps to communicate your expectations regarding how the day will go. Finally, remain available in case your movers have questions about specific items or run into problems while doing their work.
Keep Your Movers' Comfort in Mind
Movers perform labor-intensive work that can go on for hours at a time. Throughout the day, they often get hot, sweaty, and dirty. You can help make them more comfortable, and more efficient, by taking a few necessary actions. First, at a bare minimum, make drinking water available to every member of the crew.
You may also want to supply other beverages, such as coffee or sodas. Make a bathroom readily available for your movers, and stock it with soap and paper towels. Also, try to keep the interior of your home at a comfortable temperature. Moreover, if you expect the move to go on for hours, you might want to consider providing some food.
At the very least, be prepared to make the offer. Even if your movers have brought their own food, they'll certainly appreciate the gesture.
Take a Proactive Approach to Problems
Even on the best of days, unforeseen issues can crop up during your move. A friendly, proactive approach can help you defuse any problems before they grow worse. The key to this approach? Communication, communication, communication. It's incredible how quickly misunderstandings can pile up when things are unclear.
If you do encounter problems with your movers, explain the situation to the onsite foreman. More often than not, no other actions will be necessary. If the foreman can't resolve matters to your satisfaction, your next step is speaking with someone in the main office.
At all times, remember that effective communication works both ways. When you treat your movers with respect, they will likely do the same. Raised voices and threats tend to escalate difficult circumstances, not resolve them.
With all of these suggestions in mind, you'll greatly increase your chances for a smooth, successful moving experience. Regardless of how things go, make sure to leave feedback for your movers. Positive feedback can help reinforce the company's effective practices.
On the other hand, negative feedback can help point out any issues. Positive and negative comments also play another critical role. Namely, they help other consumers make wise decisions about whom to hire for their own moves. After all, everyone wants a trouble-free journey on the way to their new home.