How to Pack Like a Walsh Moving Pro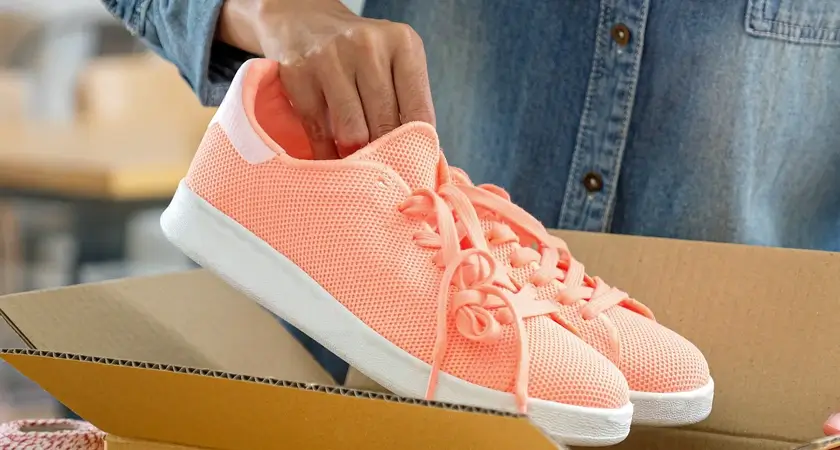 Start Packing the Right Way
Before you decide to do your packing yourself, consider the responsibilities. Sure, it takes time and energy to get the job done right, but doing it yourself can be a real money-saver, even if you're paying a mover to load the truck. For example, if you've hired a professional mover, you can still opt to pack all or some of the goods yourself, thus trimming the price. To find out just how much you can trim, ask Walsh over the phone or when we give an on-site estimate.
Packing Guidelines for Your Professional Move
If you decide to do some packing yourself, you'll need to have everything properly packed and ready for loading when the van arrives. All packing must be completed the evening before move day. Only the things you'll need that last night, the next morning and immediately at your destination should be left for last-minute packing.
To ensure the safety of your items, a Walsh moving professional will inspect your boxes. If they think items are improperly packed or cartons are susceptible to damage, they may refuse to load the items until they are repacked. Generally, things from garages, attics and storage spaces, such as holiday decorations and sentimental items are the ones that need to be repacked. Look for cartons that are torn, ripped, soiled, will not close or cannot be sealed, and replace those with fresh boxes. Another repacking giveaway is if you can hear the contents rattle when you shake the box. In that case, add more insulation.
Obviously, not everything will fit in boxes. As a general rule, furniture and major appliances will be wrapped and padded by a Walsh moving professional. Items requiring professional disassembly and/or crating (such as slate pool tables, chandeliers or large glass table tops) are best left to the professionals. Please notify ahead of time if crating is needed.
Moving Box Basics
Use new, high-quality packing materials specifically designed for moving to better ensure your items will safely arrive. Professional moving cartons come in a variety of shapes and sizes that are specifically suited to fit a variety of household goods. Stackable plastic containers, purchased at your local department or hardware store, work well for movers.
Other Packing Supplies
Bundles of packing paper (clean, unprinted newsprint)
Bubble wrap, tissue paper or paper towels for delicate items
Rolls of PVC tape (don't use masking tape or cellophane tape)
Tape dispenser
Broad-tipped markers for labeling
Scissors or sharp knife for cutting cartons
Notebook and pen or pencil for listing contents of cartons as they are packed
Labels or stickers for identifying boxes
Tips from the Walsh Pros
Most movers suggest you start with out-of-season items. Next, pack things used infrequently. Leave until the last-minute things you'll need until moving day.
Empty drawers of breakables, liquids, non-transportable items, and anything that would puncture or damage other items.
Pack similar items together. For example, don't pack a delicate china figurine in the same carton with cast-iron frying pans.
Keep all parts or pairs of things together. Curtain rod hangers, mirror bolts and other small hardware items should be placed in plastic bags and taped or tied securely to the article to which they belong.
Wind electrical cords, fastening them, so they do not dangle.
Wrap items individually in clean paper; use tissue paper, paper towels or even facial tissue for fine china, crystal and delicate items. Colored wrapping paper draws attention to very small things that might otherwise get lost in a carton.
Use a double layer of newsprint for a good outer wrapping. Use newspapers for cushioning only. The ink can rub off and embed itself onto fine china.
Place small boxes in a single large box, filling in spaces with crushed paper.
Avoid overloading cartons but strive for a firm pack that will prevent items from shifting; the cover should close easily without force, but should not bend inward.
Seal cartons tightly with tape except for those containing items that must be left open for the van operator's inspection.
As you finish with each carton, list the contents on the side of the carton (for easy viewing while stacked) and in a special notebook.
Indicate your name and the room to which each carton should be delivered at the destination. Tape a sign on the door of each room at the destination corresponding to the carton labels, so movers can get the cartons into the proper rooms quickly.
Put a special mark (the number 1, or the letter A) on cartons you want to unpack first at your destination.
And Now the Monster List of Moving Tips
Wow, we're glad you made it through that massive list of tips and tricks. But there's still another lap or two on the racetrack! Here's the monster, list of tips, so big, in fact, that for a long time we didn't know what to do with it.
Gather packing supplies before you start. There's nothing more frustrating, than having to stop half-way through a packing session in order to get more supplies.
Packed boxes should weigh less than 50 pounds.
Pack heavier items on the bottom.
Stuff socks, scarves, pillow cases and other small fabric items in holes and crevices in boxes — just make sure you keep pairs of socks together!
Make sure all boxes can close properly and be sealed, so the tops are flat. If you over-pack a box, you risk damage to the contents.
Pack small items in small boxes and place them into a large box. Label all boxes, large or small. For more information on boxes, click here.
Small, loose items should be boxed or bagged and sealed securely before placing into a larger box.
If moving liquids, either transfer them into a sealable container or make sure the lid is secured by taping it down, then put it into a waterproof bag, seal the bag then place it upright into a box. Clearly mark the box with arrows and "This End Up". Also, check which items should not be packed – items that your mover will not move.
Keep an inventory list of each box and its contents. This will be necessary if a box goes missing, and you need to make a claim.
Keep clothing in dresser drawers. If the dresser is too heavy, our movers will remove the drawers, move the dresser and put the drawers back into the dresser once it is in the truck.
Keep a box labeled "Load last, unload first" for the essentials you'll need when you arrive.
Keep important records with you. Do not move them with the rest of your household goods. If you cannot take them with you in the car, then send them on ahead with a secure courier company.
Tape down anything that moves, except for the cat!
Fill empty spots with lighter linens. This can be done with your washer and dryer, and the vegetable crisper in the refrigerator.
As much as possible, keep items in their proper places. For example, when packing the silverware/flatware, keep it in its tray then tape bubble wrap around it to secure the contents. This is easier than sorting out all those pieces after your move.
Tape screws, bolts and other loose items to the underside of furniture. Make sure you bag them first.
Keep tools you'll need to reassemble furniture in a separate box that is clearly marked. I usually keep an all-purpose screwdriver in the glove compartment of our car for just such purposes. There's nothing worse than arriving at your new home late at night, wanting to put the bed together and not knowing where the screwdriver is. Remember: Anything Walsh takes apart, we will reassemble.
Do not use standard garbage bags! They rip and tear too easily. If you're going to pack linens and clothing in garbage bags, purchase the thicker, heavy ones to ensure they don't burst during the move. Or double up. Walsh does not like for you to use garbage bags; use them sparingly. The great thing about garbage bags full of clothing is that they can be squished into nooks and holes that exist on the truck, thereby protecting furniture and using less space. Carrying the bags to the truck risk the bags to rip and tear. Please limit how many you use.
Keep items from the same room together as much as possible. This will make it easier to sort the contents after you move.
Get everyone involved by making a task list, then dividing out the jobs that each person can do. Organizing your household will not only save you time and energy, but will make your whole family feel like part of this adventure.
Related Links