10 Big Moving Mistakes to Avoid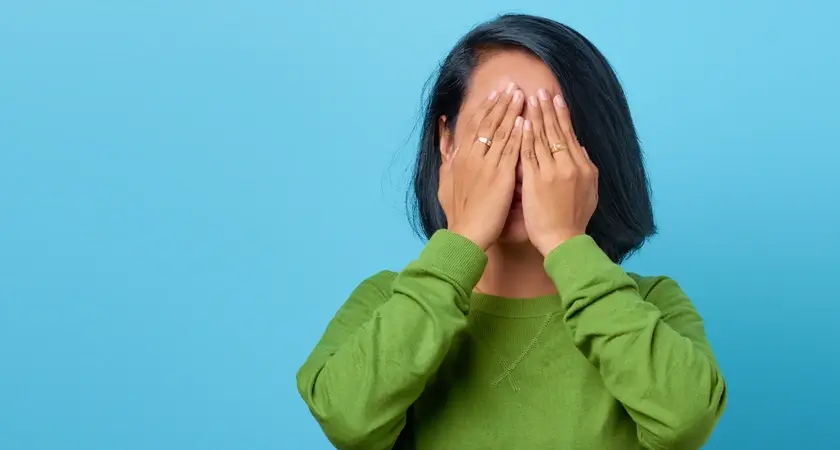 Hiring the right moving company is one of the bigger decisions you'll ever face.
Online reviews can help, but they don't always tell the whole story. They can be bought or posted by trolls and unscrupulous competitors.
And even if you do your research, there's no guarantee that everything will go smoothly on moving day.
We've compiled a list of 12 costly mistakes people often make when moving or hiring a mover. Now that you've been warned, take care to avoid them!
The list we offer below is by no means complete, but it's a good starting point, and it covers the essentials.
1. Not Shopping Around
How will you know you're getting a good deal if you settle on the first quote?
For a long-distance move, request at least three quotes from different companies. Rates could vary by several thousand dollars.
For local moves, it's still a good idea to get multiple bids.
Ask each company the same questions, and have them put any special services and guarantees in writing.
Some companies give estimates based on the size of your home, while others charge by the hour. Make sure you understand how your mover charges, and get an in-home estimate for the most accurate pricing possible.
At Walsh, we extend a guaranteed quote only after an in-depth phone interview with the customer. And for long-distance moves, we schedule an in-home visit to assess the work involved.
2. Not Checking for Additional Fees
Ask about any additional fees that might apply to your move, such as stairs, long carry charges, or fuel surcharges. These fees can add up quickly, so be sure to get a complete and accurate estimate before hiring a mover.
Walsh has a long-standing policy of being completely upfront about our pricing. We'll never surprise you with hidden fees on your final bill.
3. Not Getting It in Writing
Never hire a mover without getting a binding estimate or contract in writing. This document should spell out all the charges, services, and guarantees associated with your move. Read it carefully before signing!
The Walsh agreement includes an itemized list of services, a guaranteed price, and our company policies regarding liability and service guarantees. We go over this agreement with every customer before their move.
4. Not Asking About Insurance
Your homeowner's insurance policy probably doesn't cover your belongings while in transit. Find out if your mover offers insurance and what it covers. Most moving companies carry basic liability coverage for lost or damaged items, but you may need to purchase additional coverage for high-value items.
Walsh is fully insured, and we offer various insurance options to meet our customers' needs. We're also happy to work with any third-party insurer you may have.
5. Not Vetting the Moving Company
A reputable company won't mind providing license and insurance information. Heck, they'll be eager to prove they're legitimate in a business plagued by fly-by-night operators.
Legitimate moving companies must have a valid license from the Department of Transportation. If they don't, it's a red flag that you should look elsewhere.
Scour the Better Business Bureau website for company information, reviews, and complaints.
Rogue "movers" operate without insurance or proper licensing and are notorious for underbidding a job and then unexpectedly tacking extra charges onto your bill.
If you refuse to pay, they may keep your belongings until you cough up the dough.
Don't let yourself become a victim of bait-and-switch tactics. Do your research and hire reputable movers.
6. Paying Up Front
Most moving companies require a small deposit to book their services. Be wary of a company that demands full payment before they begin work.
A credit card is the best way to pay, as it serves as a buffer against fraud.
Moreover, a guaranteed quote protects against surplus charges and rate increases if things go sideways. A guaranteed quoted price can't increase at any point, even if your circumstances change.
7. Moving During the Busy Season
Summer months are the busiest for moving companies. Some companies charge more during the peak season, but not Walsh; we charge the same rates year-round.
If possible, schedule your move for a month other than June, July, or August.
If you must move in late spring or summer, plan well in advance to secure a time and date on the mover's calendar,
Also, realize that more people schedule their relocation on weekends year-round, especially for local moves. A weekday move may be a better option.
8. Not Packing Properly
You might be tempted to save a few bucks by packing all belongings in old newspapers and salvaged boxes, but it's not worth it.
Specialized packing materials are designed to protect fragile items and can make all the difference in determining whether your family heirloom crystal punchbowl arrives in one piece or five.
Purchase high-quality packing supplies, like bubble wrap, packing peanuts, sturdy boxes, and specialty boxes for lamps, TVs, glass tabletops, and mirrors.
Resist the urge to cram as much as possible into each box. It's harder to carry a heavy box, and it's more likely that something will break in an overstuffed box with inadequate padding.
Pack each box relatively light, and don't overfill it. Label boxes clearly so that you and the movers know where everything goes.
It pays to have the pros do the packing for valuable antiques, electronics, fragile glass, and other easily damaged items.
9. Not Measuring Doors & Making a Floor Plan
The movers will need to know where to put your furniture. To save time and prevent miscommunication, make a floor plan of your new home in advance.
Write down any special instructions, such as which door to use for large pieces of furniture and where to place certain items.
And speaking of doors, measure them! Hallways, too. Make sure your beloved double-wide sofa will fit through the door, up the stairs, or wherever you plan to build a shrine for it. You may have to disassemble it or even leave it behind (sniff!).
10. Trying to Do It All Yourself
Moving is a big job, and trying to do it yourself is a recipe for disaster. In addition to being physically demanding, there's a lot of planning and coordination involved in a successful move.
Please leave it to the professionals and focus on settling into your new home.
Walsh Moving & Storage has years of experience and knows all the ins and outs of a successful move. We'll take care of everything from packing to loading to driving to unloading and unpacking. You sit back and relax (or direct traffic, if you're so inclined).
One Last Item on the List
We hope you found this list helpful. Moving doesn't have to be stressful if you do your homework, choose the right mover, and avoid these common mistakes.
Need more tips? Give Walsh Moving & Storage a call. We're glad to help!
Related Links