How to Keep Furniture Safe in Storage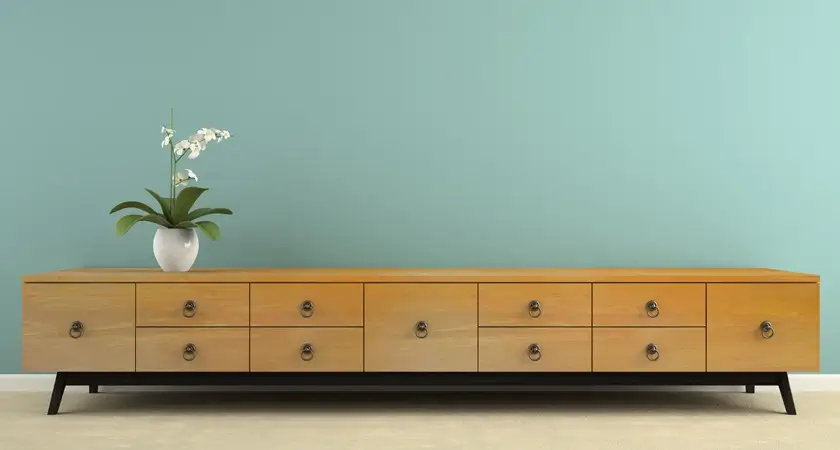 Are you moving, or have you outgrown your home, office, or apartment and no longer have room for all the furniture you've collected?
Temporary storage may be your best option.
Proper preparation and packing are the keys to ensuring that your furniture retains its condition until you're ready to bring it back into the home or office.
Use this guide to prepare and protect your beds, sofas, tables, and other furniture during their stay in storage.
Selecting the Right Storage Facility
In your search for a self-storage facility, choose several that are heated or climate-controlled to compare their prices and storage terms. Location, price, and hours of operation may all be important considerations. Visit the storage facility you have chosen to take a tour before signing a contract.
Look for wide doors and secure walls between lockers, and make sure there are no signs of water damage anywhere in the building. Moisture is the number one cause of damage to stored furniture, so we are going to take every precaution to keep our items dry.
At Walsh, your goods will be stored in large wooden containers. Our main warehouse located in Torrance does not have climate control. However, being close to the coast our warehouse is naturally protected from extreme temperatures. You'll have access to your stored belongings from Monday to Friday, 9:00 am to 4:00 pm, and on Saturday 9:00 am to noon. Walsh assesses a small handling fee with each visit, because a staff member will be assigned to supervise and help.
Have plenty of thick plastic sheets on hand, such as the kind used as vapor barrier in building construction (you can find a roll in any hardware store). These will be laid on the entire floor area of the storage area before any furniture is added to keep moisture and humidity from the concrete, which could cause mold growth, away from your items.
Setting your furniture on top of wooden pallets will also help to keep moisture away and allow the items to breathe. (Plastic sheets are not necessary with Walsh's vault system, we will use large quilted blankets to cover your furniture) Call your insurance company for a quote on a protection policy for your stored furniture.
Otherwise, you can purchase insurance through Walsh, call for a quote!
Packing Your Furniture
Preparation and packing are the keys to ensuring that your furniture will look just as beautiful coming out of storage as it did in your home.
When possible, disassemble beds and wooden tables before storing. After cleaning with a gentle soap and water solution, apply a coat of wax to protect the finish (antique items should be seen by a professional appraiser).
Take all screws, nuts, and bolts and place them in a clear plastic bag affixed to the bed frame. Wrap a quilt around headboards and tabletops to prevent scratching or denting. End table and dresser drawers make great boxes during storage. Remove the drawers and use them to store odds and ends.
Place a towel over the contents of each drawer to keep dust off of the items and act as a buffer between stacked drawers. Remove the light bulbs and shades from lamps (when possible) and wrap lamps in towels, bubble wrap, or newspaper.
Shades can be stacked together and placed in one large box.
Fabric sofas, chairs, and mattresses should be cleaned as well as possible to prevent mold and mildew growth during storage. Gently wipe the surface with an antibacterial cleanser and warm water solution and allow to air dry.
Leather or delicate fabric furniture should be professionally cleaned before storage. Padded covers add an extra element of protection and are very useful with sofas that have wooden arms or embellishments. Walsh can shrink wrap your sofas and upholstered chairs for a small fee.
Mark a masking tape "X" on glass tabletops and mirrors to prevent shattering. Fasten a sheet of corrugated cardboard cut to size on each side of the glass item for added protection.
Computers should be stored in their original boxes with cords, speakers, modems, microphones, and other accessories individually wrapped.
Televisions, especially LCDs and flat screens, must be stored in their original packaging and moved carefully. Fill any empty spaces in your boxes with packing so each one will sit square in the storage unit without collapsing from the weight of boxes stacked on top of it. Polish your metal items to prevent oxidation, which would tarnish the finish.
If you are storing your furniture for an extended period of time, applying a light coat of lacquer will protect your bronze or copper lamps, table legs, and decorative items.
Packing Your Storage Unit
Your belongings are carefully packed, and you're ready for the big move!
Organize your items before you leave the house, so the biggest items will be placed in the locker first, with the smaller items filling in the extra spaces.
Place refrigerators, ovens, freezers, washers, and dryers upright against a wall. Leave the doors propped open to allow air to move through the appliance and prevent a musty odor from developing.
Wrap cords tightly and affix them to the back of the appliance. Any attachments such as dryer vents and washer hoses are disassembled, cleaned, and placed inside the appliance.
Although it seems tempting to set your sofa on its end to save space, resist the urge! Sofas are best stored exactly as they would sit in your home to prevent stress on joints that weren't meant to bear the weight of the piece. Set them upright on top of the plastic sheet and cover them with breathable cotton or another fabric cover.
Light chairs can be stacked one on top of the other, with the top chair upside down and the seats together. Secure them so that they will not tip and damage other items. Store tabletops and other flat items (except televisions) on their side, propped against a wall so that they will not tip over. Use mattresses as buffers between each item.
Tables that cannot be disassembled should be placed table-top down on top of a mattress or other cushioned item lying flat on the floor.
Place dressers, chairs, end tables, coffee tables, etc. standing upright with covers on top. This will allow you to stack your boxes on top without scratching or denting the surface of the furniture.
Do not set computers, televisions, or stereo equipment on top of items that may tip or fall. Place these items squarely on top of a wooden pallet or directly on the plastic floor cover.
With Walsh, we can professionally place your goods into our vaults.
Maintaining Your Storage Unit
Secure your locker with a sturdy combination lock.
Having chosen a storage unit within easy driving distance of your home, you should check on your furniture at least once per month.
Take an inventory of your belongings along with you each month to ensure that no items are missing or damaged.
Be sure to report any damage or theft to the storage facility and insurance company immediately.
Related Links