Don't Toss the Garbage Cans When You Move!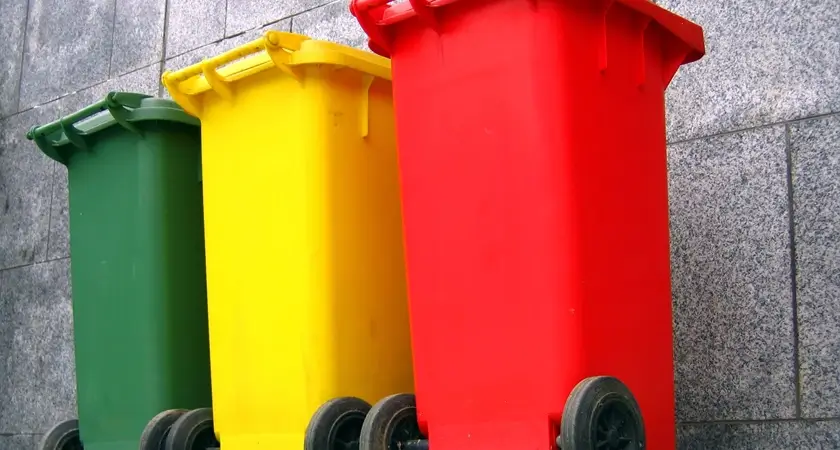 When moving, efficient use of space can be the difference in all your items making it in one truckload or having to rent an additional truck or make a second trip.
One of the most underused moving items is the humble household garbage can, great for those items that are difficult to pack. Garbage cans don't take up much space and are much tougher than cardboard boxes.
One Mover's Garbage Is Another Mover's Treasure
The garbage containers that come with the built-in wheels can be loaded down with heavy items, and the wheels make it simple for transportation despite the heavier than normal load.
The first thing you want to do when considering the garbage cans when moving is to disinfect them before using them as a storage option. Get the garden hose out and spray them down to get the smell, grime, and nastiness out of them.
Give yourself enough time to clean the garbage bins and let them air dry completely before starting to pack your items in them.
Packing items in a damp garbage container can cause damage or be a breeding ground for mold and mildew, so make sure that you have totally dried out the garbage cans.
Items to Pack in Clean Garbage Cans & Containers
Yard tools like rakes, shovels, and trimmers
Home tools like your brooms, mops, and dusters
Boxes of nuts, bolts, screws, and nails
Shop tools such as saws, hammers, and wrenches
Automotive stuff like extra oil, windshield wiper fluid, and cleaning supplies
Holiday decorations such as wreaths, lights, and ornaments
Gardening equipment like plant food, fertilizer, or extra bags of topsoil
Household cleaning supplies like bleach, window cleaner, or laundry detergent (note that the Department of Transportation regulates some of these items; check with your moving company)
No matter what you decide to pack in your garbage cans when moving, look at them as the asset they are instead of the waste of space they could be.
Related Links